From the Ground Up: Hammer & Chisel
As a young man, Matthew Champagne worked as a mason in his home state of Michigan, learning the trade as a laborer. He spent summers on job sites while attendeding college, earning his masters in anthropology. But, as most anthropology majors do, he eventually realized that a future in that field would require more schooling (and expense)… or he could just look for work doing something else. He decided on the something else.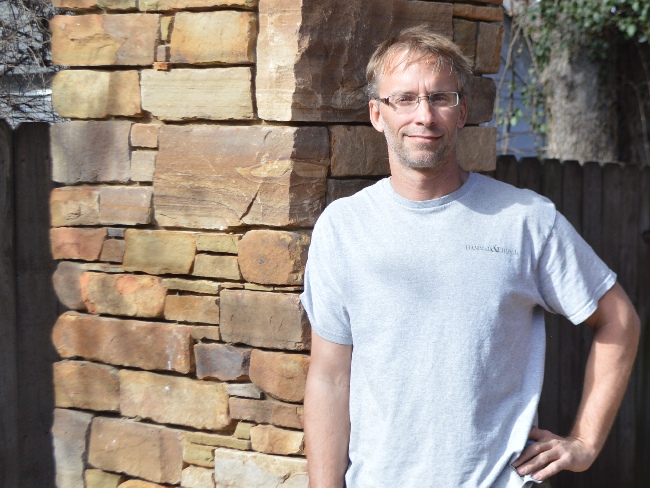 Laying the Foundation
Champagne relocated from Michigan to Northwest Arkansas in 2000 partially due to the amazing natural stone that is available in the region. In Michigan, glaciated boulders are the primary masonry material. According to Champagne, their rounded shape and mineral content makes working with them more difficult for the mason and more expensive for the client.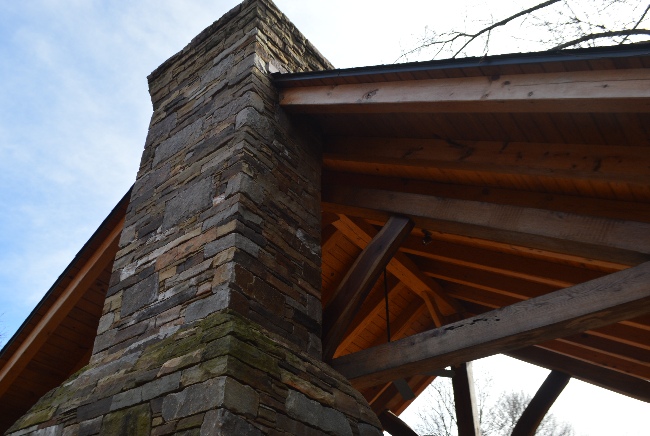 The Ozarks, on the other hand, are literally built on sedimentary stone. The local sandstone and limestone available for patios and fireplaces here evoke envy from masons in other parts of the country because they are easily cut and are typically perfect for building just as they are, straight out of the ground.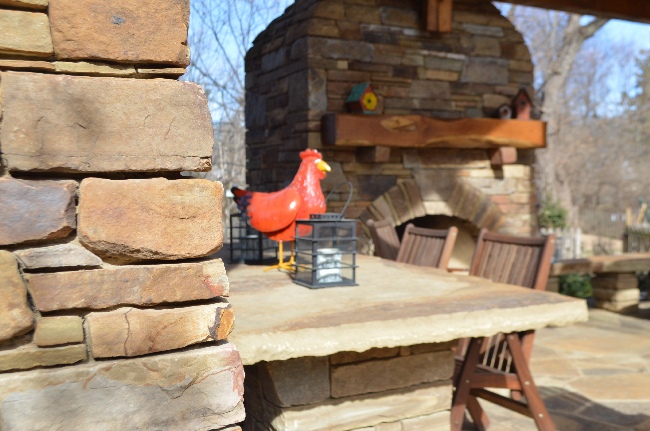 After a few years working for contractors in the area, Champagne and a business partner formed Hammer & Chisel in 2004. Today, he is sole owner, and enjoys the challenge of creating structures that combine the visions of his clients with the old-world designs he incorporates into his designs.
Inspired by the Past
When working on a new project with his clients, Champagne researches historic structures for inspiration. Since he is not trained as an architect or engineer, he reasons that if a building has been standing for several hundred (or thousands) of years, he can be confident that his own structure will be solid.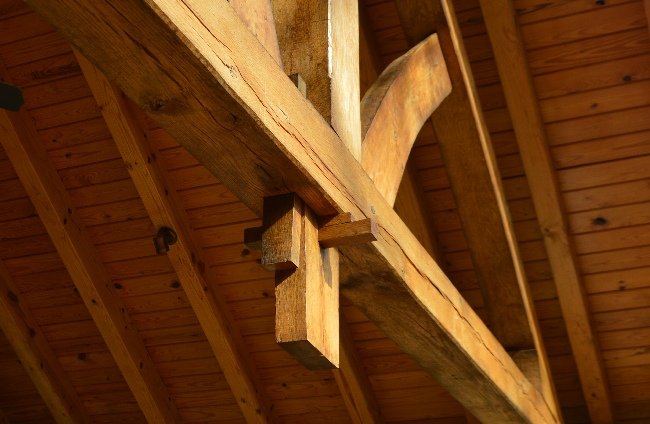 Choosing to work in construction was not just about being done with school – it goes deeper than that for Champagne. It's also about a quieter, more hands-on way of life, and it shows in his appreciation for the antique tools he purchases on eBay and Craigslist to use in his craft. "It's nice to work with a chisel and mallet and do without all the noise." says Champagne. "There is a joy and purity of labor that doesn't rely on all that noise and the dust created by the machines." There are some specially-made power tools required for the work, but the hand-finished look of stone and timber is what most clients want when they step back to admire the completed project.
Legacy Projects
While he appreciates the time-tested designs he incorporates into his own designs, Hammer & Chisel crews have worked with architects who design modern architecture as well. Currently, they are the masonry sub-contractor for a significant construction project at Crystal Bridges Museum – the relocation of a Frank Lloyd Wright home from New Jersey to the museum grounds in Bentonville.
Other projects Champagne has been involved with include the JB Hunt Memorial Chapel in Rogers, structures at the Botanical Garden of the Ozarks in Fayetteville, and Compton Gardens in Bentonville. For a great peek into the work they do, check out this video made while they were working on the 8-month-long job building the JB Hunt Memorial Chapel.
To learn more about Hammer & Chisel or to contact them about a project you have in mind, visit their website.